The need for literacy education in Detroit is staggering: Nearly 50% of the adult population is functionally illiterate. Many of the programs focused on literacy skills for personal growth and civic engagement are anemic.
For example, Detroit's Osborn High School received a grant to convert a classroom into a library (they had gone years without one). The problem: They didn't have a single book to put into it. In late 2016, we thought it would be easy to collect a box or two for them. We ended up collecting 20 huge boxes of books quickly–easily between 1,000 and 2,000 titles. We then did a fundraising drive to pay for shipment. Below is a photo of students and teachers at Osborn in their new library, holding some of the books we sent.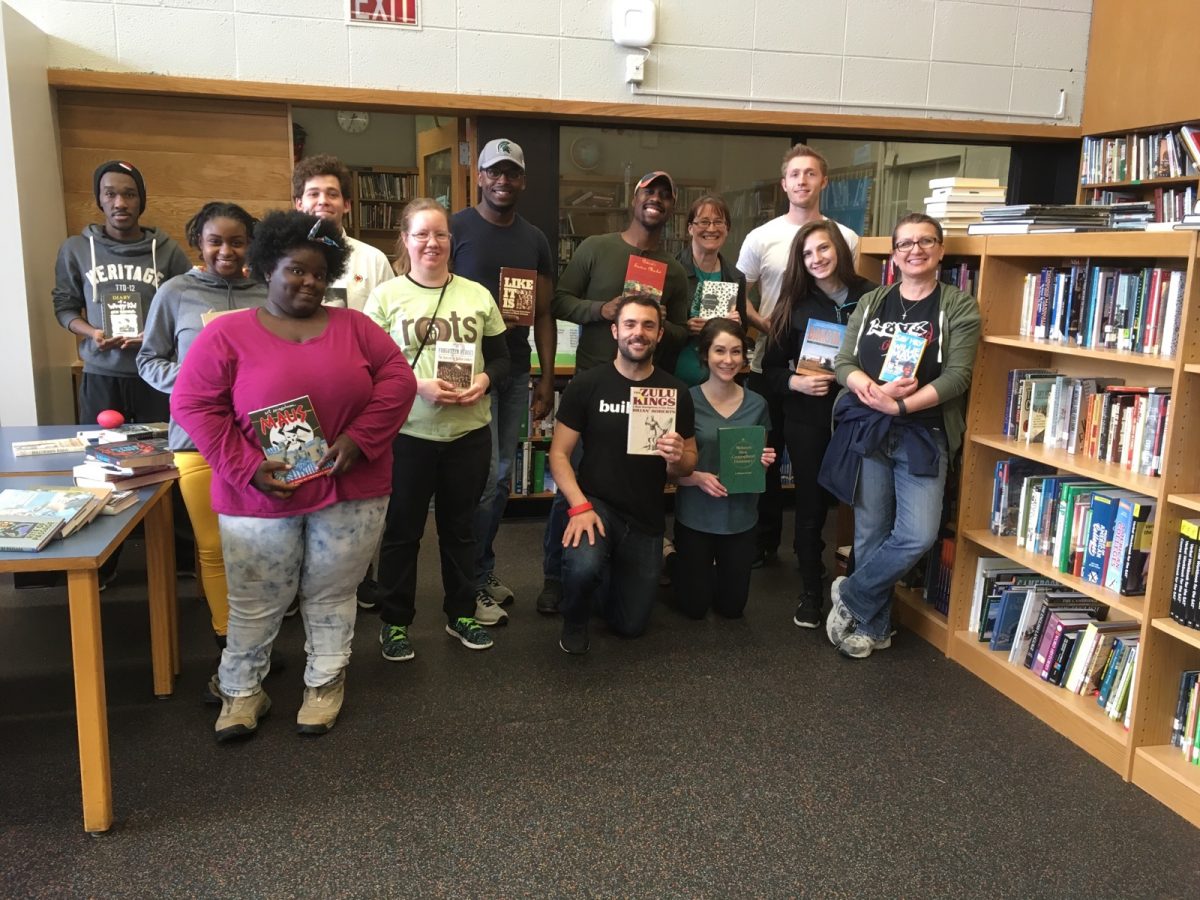 Thankfully, interest in supporting literacy in Detroit continues to flourish, and we were able to start Blackbird Literacy.
We've identified some programs that cultivate meaningful literacy in fun, functional, and transparent ways in both youth and adult populations, and seek to fulfill some of their book needs.
Can you help us get started?
Please use the donate button below, or email valerie [@] valerievandepanne.com if you'd like to make an in-kind donation or volunteer.
Thank you!